Caring for pearl jewelry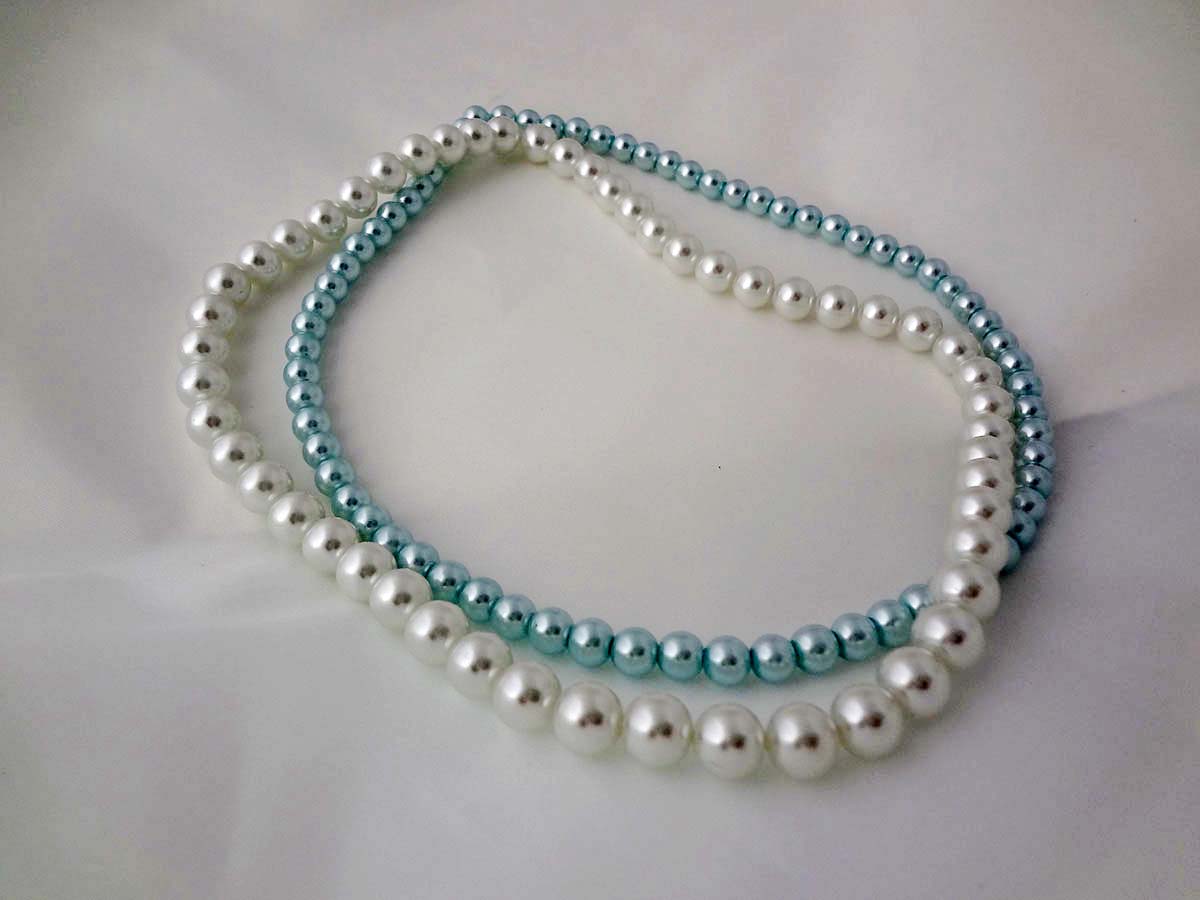 Occasionally you will need to clean your pearl jewelry, and you will need to do so carefully because pearls are really delicate and can be ruined if not careful.
The best way to keep pearls in good shape is to wear them frequently.  Wearing them will provide the moisture and fresh air needed for the pearls to stay in good shape. Also, prevention is key, and to avoid damaging or ruining your pearls, avoid spraying any harsh chemical on them, or letting them get in contact with any harsh substance. If you're wearing any perfume, make sure you do not spray it directly on your pearl jewelry. Put on your pearl jewelry at the last minute, after you're ready using perfume and lotion.
However, you may eventually need to clean your pearl jewelry is you notice some grime and dirt. Below are a few tips to clean your pearl jewelry.
First and foremost, if you are worried about ruining your pearl jewelry, you can take the pearls to a jeweler to have the pearls cleaned.                                                                     
If you decide you clean the pearls yourself, make sure you use a soft fabric along with room temperature water with a few drops of a mild detergent. Use this mixture to wipe down the pearls. Do not let the pearls soak into the water mixture, or they can be damaged. When the cleaning is done, quickly rinse the pearls     with room temperature water, or just wipe them with another soft damp cloth.
After rinsing, lay them the pearls flat on a clean, dry cloth and allow them to air dry for a few hours.
For regular maintenance, wipe the pearls with a damp cotton ball or a soft, lint free cloth after every single use.
Never use any harsh cleaners or ultrasonic jewelry cleaner: Pearls are fragile and could be damaged buy harsh substances
Pearls need moisture and fresh air to be in great condition. Therefore, when storing your pearls, never keep them in a plastic bag or an airtight container. In addition, store your pearl jewelry separately from other jewelry pieces to avoid scratching them because the nacre of the pearl is quite delicate.
Do not expose your pearls to extreme conditions. If you are going to the beach for example or going to exercise, it would be better not to wear your pearls because they could be impacted in a negative way.
Leave a comment
Comments will be approved before showing up.