Choose the best earrings for your face shape.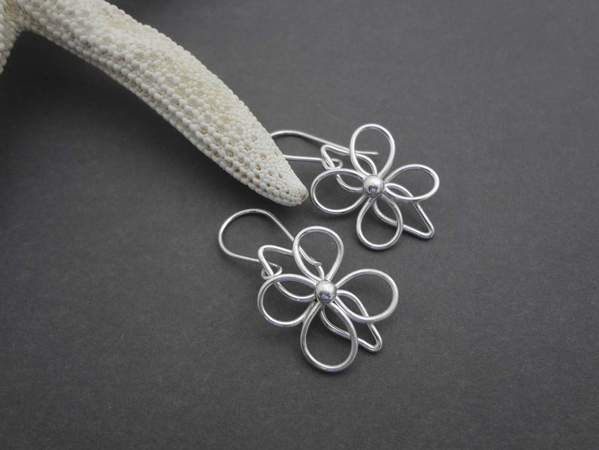 Earrings are said to have originated from ancient cultures in Asia, and there's historical evidence showing earrings worn by men. In ancient Egypt, earrings and other jewelry were worn to show social standing and wealth. Today, earrings are still a popular piece of jewelry to wear, and it's easy to make a statement with a pair of earrings that fit your personal style. It could be some premade earrings that fit you perfectly, or it could be handmade earrings specially designed for you, to fit your vision. No matter what your preference is as far of earring style, the possibilities are endless! Just by changing the type of earrings you are wearing, you can change the appearance of your outfit, add elegance and class to what you are wearing. Earrings can definitely be a game changing piece of jewelry as they add an additional charm and attraction to your look.
When choosing earrings, pick pieces that are most flattering to the shape of your face. Below are some tips on how to choose earrings based on your face shape.
                Different styles of earrings will be more flattering to different face shapes. Choosing the right style of earrings can make a big impact on the outcome of your overall appearance. Some style of earrings will be more flattering depending on the shape of your face.
Below are a few guidelines about face shapes and the earrings that are more complimentary.
Heart shape faces: A heart-shaped face typically is characterized by a wide forehead with a pointy chin; so, to balance a heart-shaped face, opt for earrings that are elongated with curves, such as long dangle earrings or teardrop earrings or chandelier earrings. These Styles are your best bet because they balance the bottom part of the face.
Round faces: For this type of face shape, elongated earrings are very complimentary because they elongate the face and give the illusion of length. Styles such chandelier earrings that are wider at the bottom or large hoop earrings may not be the most flattering since they will compete with the face of your face. it's better to stick with designs that are long and narrow.
Oval faces: Oval faces are longer than wide and are very balanced in proportions Oval faces Contrary to women with round faces, those who have an oval face should go for the other of the earrings that are wider at the bottom, such as chandelier earring, hoops or other styles of earrings that are wider at the bottom. These styles of earrings are really flattering on oval faces. Women with Oval faces have more options when it comes to earrings because most styles of earrings look good on them.
Rectangular faces: A rectangle face is a little similar to oval faces, featuring a jawline with strong angles. The best earrings for this face shape are those that will bring some softness to the lower part of the face. Earrings styles such as hoops earrings or other styles with curves. Long dangles earrings are also very flattering on rectangular faces. 
Leave a comment
Comments will be approved before showing up.