Handmade Silver jewelry for Everyday!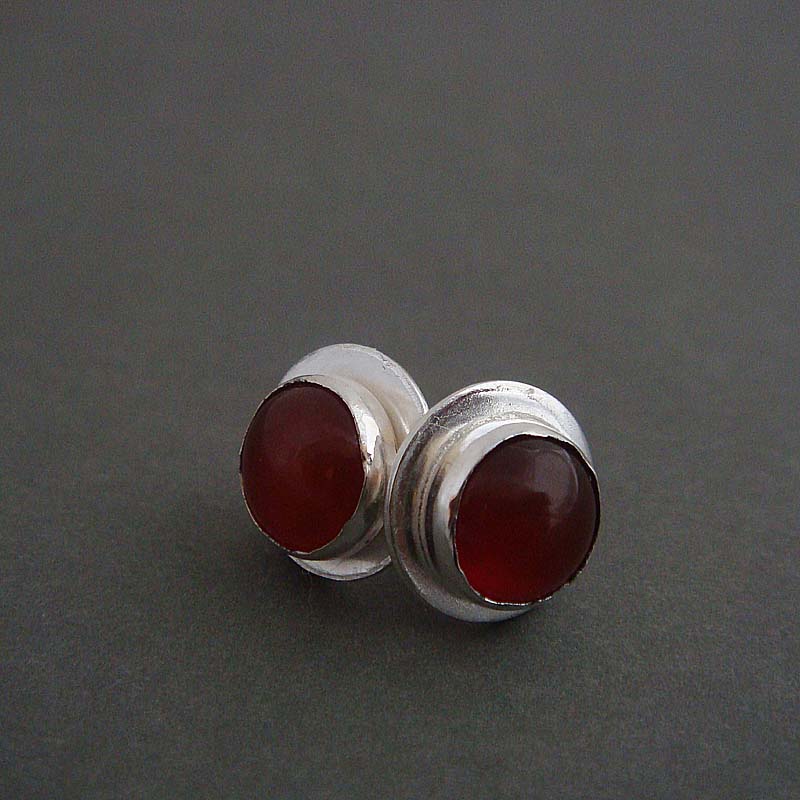 The type of jewelry that people wear everyday is a matter of personal preference. Some people prefer to wear gold jewelry and some like silver jewelry or fashion jewelry. It's all a matter of taste or preference. personally, I love both silver and gold. However, I have more sterling silver jewelry because it's more affordable. The type of jewelry that I wear everyday are sterling silver earrings. I love earrings and I always wear them, especially dangle earrings or chandelier earrings. Earrings are the reason I got into making handmade jewelry. It all started because I wanted to make a variety of silver earrings for myself. I also enjoy wearing Sterling silver because it's such a versatile metal. I can make something incredibly shiny, mate, or darken it to showcase a particular design, and with earrings made by hand, the possibilities are endless, as far as design goes.
There are so many types of earrings available to suit virtually any type of style or taste, especially earrings made by hand. You can find virtually any style you like or have something made to suit your taste.

Stud earrings 

Stud earrings are usually small and compact earrings that fit really close to the ear lobe, and don't drop or hand down. They usually don't go pass the bottom of the ear lobes. Stud earrings can feature a small stone such as diamonds, pearls or other type of gemstone, or they can be made of metal only. This is a very popular style of earrings. They are classic and timeless.


Drop Earrings

As the name suggest, drop earrings are a type of earrings that drop down a little bit lower that stud earrings. They usually feature a gemstone of a metallic design or any other type of small ornament.

Dangle earrings.

Like drop earrings, dangle earrings hang down past the earlobes and dangle with every movement you make. Some people use dangle and drop earrings interchangeably, but dangle earrings can have more that one stone or design element, and are usually longer than drop earrings.


chandelier earrings

This style of earrings is reminiscent of a chandelier. This type of earrings usually has many branches resembling those of a chandelier. Chandelier earrings look very elegant can be quite elaborate and Luxurious.

Cluster earrings

As the name suggest, cluster earrings are a style of earrings that are comprised of a cluster of gemstones or other design elements grouped together to create a cluster. There are drop cluster earrings and also dangle cluster earrings.

hoops

Hoop earrings are a very popular style of earrings are earrings that form a ring or a circle, or other geometric shapes. They are many style of hoop earrings, from small hoop earrings to large ones.
These are a few of the types of earrings available right now. These can be found in base metal or precious metals such as gold or Silver. The only drawback about sterling silver is that it has a tendency to tarnish. However it can be easily taken care of. This article has a few tips and tricks about how to clean sterling silver.
Leave a comment
Comments will be approved before showing up.