How to style your handmade Silver Jewelry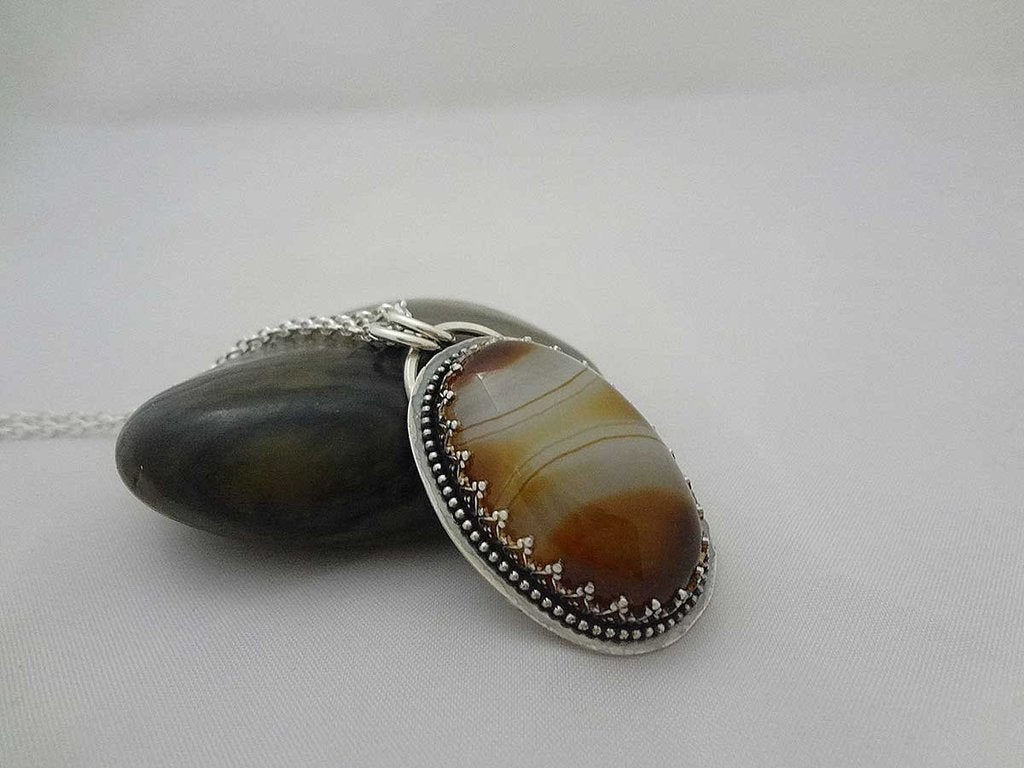 How to style your handmade sterling silver jewelry
Jewelry is an important accessory, and it's usually the final touch to your outfit, and there are times when you have to carefully choose
what type of jewelry you are going to wear, to best compliment your outfit? If you are going to work at the office for instance, you may not want to wear something that is over the top. Luckily, sterling silver jewelry is extremely versatile, and timeless. It virtually goes with anything.
if you are wearing sterling silver jewelry made by hand, you can find pieces that compliment your attire very well, and the possibilities are endless.
You can even have a jewelry artist design your handmade jewelry for you to fit your vision and get exactly what you want.
What complements silver?
 Sterling silver jewelry is very versatile and can be worn with any color, depending on the type of piece you're wearing. If you are wearing a silver Jewelry piece with gemstones, of course you are going to want to pay attention to the color of the stones.
If your jewelry is all sterling silver, and you're going for a classic and timeless style, you may choose to wear something black, or black and white for instance. Colors such as Navy blue and Burgundy always look beautiful when paired with Silver. Usually, Pastels don't really pair well with Silver, since the muted colors don't bring out the silver as much as other deep bold colors. 
            Layering your handmade jewelry
You can always create a striking look by layering multiple necklaces of various length, or by mixing and matching different necklace styles and patterns. don't be afraid to mix and match Sterling silver with other metals. There are now, a lot of Mixed metal jewelry on the market. You can customize your jewelry for the look you want to achieve.
Picking the right earrings for your attire.
Sometimes, less is more, and this is the case if you're wearing a very bold or extravagant outfit. In that case, you might want to pick some simple jewelry pieces to go with your outfit. Something elegant and simple.  Or vice versa. For instance, large Hoop earrings can make a very bold statement, or small hoop earrings can be understated and discrete. If you are wearing some dangle earrings and want to showcase them, you may choose to wear your hair in an updo style to bring more attention to the earrings. Chandelier style or dangle earrings will complement a great outfit hairstyle.
Caring for your silver jewelry
Silver is known to tarnish at some point. So, when you're not wearing your jewelry, make sure to properly store your pieces to keep them in the best possible shape. This blog post has some tips about cleaning Sterling Silver, and the same goes for bracelets. Have fun experimenting and creating a mix that you like.
Leave a comment
Comments will be approved before showing up.